U.S-India Science & Technology Endowment Fund - Iusstf
Program CoverImage And Description
The governments of the United States of America (through the Department of State) and India (through the Department of Science & Technology) have established the United States–India Science & Technology Endowment Fund (USISTEF) for the promotion of joint activities that would lead to innovation and entrepreneurship through the application of science and technology. The aim of the Fund is to support and foster joint applied R&D to generate public good through the commercialization of technology developed through sustained partnerships between U.S. and Indian researchers and entrepreneurs. The U.S.-India Science and Technology Endowment Fund activities are implemented and administered through the bi-national Indo-U.S. Science and Technology Forum (IUSSTF).
Objectives
Through a competitive grants program, the Fund selects and supports financially promising joint U.S.-India entrepreneurial initiatives that address the theme of "commercializing technologies for societal impact." These initiatives can originate from government, academic, non-governmental or commercial entities, and any combination thereof provided they focus on applied R&D, incorporate a business plan and proof of commercial concept, and have significant sustainable commercial potential.
Program Areas
Healthy Individual
Supports the development of affordable biomedical devices, diagnostic/preventive/curative measures, or food and nutrition products to improve health. (Drug development and clinical trials are not eligible activities in this category).
Empowering Citizens
Supports efforts to reduce the digital/technology divide. This could include information and communication technologies with societal impact in areas such as water, agriculture, financial inclusion, and education, among other areas.
Subject to change with evolving priorities. Promising areas other than the above areas may also be considered.
Grant Size
Funding
Grants of up to Rs. 2.50 crores or approximately $400,000 (subject to prevailing exchange rate). Proposals outside this range may be considered under exceptional circumstances at the discretion of the U.S.-India Science & Technology Endowment Board (hereafter referred to as the 'Board').

The applicants should put together their Budget requirement based on realistic assessment, corresponding to direct cost involved and properly justified by the nature and quantum of work involved. An attempt to do over budgeting simply to fill the bandwidth with maximum grant size is out rightly discouraged.

It may be noted that Endowment Fund is an Indian Rupee Fund and all the grants are denominated in Indian rupees (INR) only. Awards are made in tranches according to project milestones, and installment amounts are fixed in Rupees. For U.S. Awardees, the grant is transferred after converting it into USD at the prevailing exchange rate as on the date of disbursement, with no adjustment made for foreign exchange rate fluctuations. However, the applicants are encouraged to consider requesting a provision under the contingency line item of up to ten percent (10%) of the total budget in the event of a devaluation of the rupee against the dollar.

The Board will give stronger preference to proposals that include a reasonable balance in the distribution of work and the grant between Indian and U.S. partners.

Grants will be released in a phased manner based on successful completion of milestones (which may include requirements to raise/ invest additional outside funding to support the project).

All milestones for the grants will be specified at the time of the award.

The Board reserves the right to limit its award to selected project activities and milestones, and in doing so approve partial funding.
Things to Remember
The applicants should thoroughly review the entire Information Handbook for detailed information and understanding the processing of the U.S. - India Science and Technology Endowment Fund at different stages1.
The evaluation of all the submitted applications will be undertaken by the U.S.-India Science and Technology Endowment Board in consultation with external experts and per the need of the application.
1It may be noted that the U.S.-India Science and Technology Endowment Board may change the processes, timeline, formats and Terms and Conditions at any time without specific notice. The decisions of the U.S.-India Science and Technology Endowment Board will be final.
Eligibility
Proposals must include a minimum of one partner from each country. Bi-national teams applying to the Endowment Fund will work together to commercialize technologies for societal impact.
The bi-national teams can include:
Incorporated companies including start-up companies; or
Non-incorporated entities; or
Individuals or consortia from academia, government laboratories, non-government R&D institutions
As a general policy, participation of large companies is not encouraged as a competitor for USISTEF grants. However their participation would be encouraged if they can bring distinct value to the partnering start-up and demonstrate their long term interest. Notional cost(s) can be provided to such large companies to take care of their direct expenses.
Each bi-national team must include at the time of application an entrepreneurial (small-scale as opposed to large-scale) entity that will receive a portion of the grant and take the technology to the market. If partners are planning to form a new venture to commercialize the technology, the proposal should include the planned incorporation date and the amount of grants requested for the new entity.
The teams should be able to accept the terms and conditions of the award (Annexure-I) in case the proposal is approved.
The relationship between the U.S. and Indian partners must be clearly defined, including ownership of intellectual property rights for the technology proposed to be developed and commercialized.
The applicants must make a credible case that the proposed technology can enter the market within 2-3 years.
Confidentiality and Intellectual Property Guidelines
All reviewers must sign a non-disclosure and conflict of interest agreement (Annexure VIII) with the Indo-US Science & Technology Forum (IUSSTF), Executive Secretariat for the United States–India Science & Technology Endowment Board. All information provided throughout the proposal process will be kept in strict confidence; however, neither the Endowment Board nor IUSSTF will sign non-disclosure agreements with any applicants.
An Affordable Ambulatory 24-Channel Clinical Grade Robotic Video Electroencephalography (VEEG) Solution for the Diagnosis and Monitoring of Neurological & Mental Health Conditions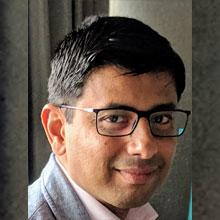 Raja Aditya Kadambi
Mocxa Health Private Limited, Bengaluru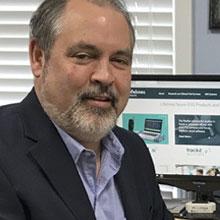 Simon Griffin
Lifelines Neuro Company, LLC, Louisville
The Problem:
Neurological conditions such as seizures and epilepsy afflict more than 2 crore people in India. There are 4 lakh new sufferers of epilepsy alone each year. These conditions can have a significant negative impact on the social and economic wellbeing of the sufferer and their family. Diagnosis is the most critical aspect of the treatment as 70% of epilepsies are either curable or manageable. The gold standard diagnostic procedure, Video Electroencephalography (VEEG), requires a patient to be admitted to a hospital facility and monitored continuously over 5-7 days. To make matters worse, the procedure may need to be repeated multiple times due to many reasons including technical glitches.
The Solution:
The team proposes to develop and commercialize an affordable ambulatory 24-channel clinical grade robotic Video Electroencephalography (VEEG) solution for the diagnosis and monitoring of neurological conditions such as seizures, epilepsy, sleep and movement disorders affecting millions. The patent-pending solution automates most of the tasks that were previously performed manually by hospital staff.
An Affordable, Non-Invasive Multiplexed Platform to Rapidly Detect High Risk Oncogenic HPV Strains in Self-Collected Samples (Point of Care, Field Deployable, Highly Multiplex, Genital/Urinary Samples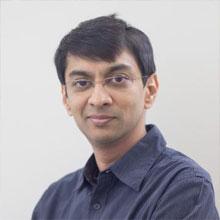 Nikhil Phadke
GenePath Diagnostics India Pvt. Ltd., Pune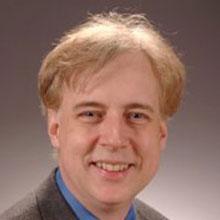 Steven Benner
Firebird Biomolecular Sciences, LLC, Alachua
The Problem:
Cervical cancer is the second most common cancer among Indian women, the fourth most common cancer in women worldwide. Human papillomavirus (HPV) infection is associated with almost all cervical cancer cases. However, cervical cancer is readily preventable by early detection and treatment of precursor lesions. In India, screening coverage is very low (3.1%) due to several barriers.
The Solution:
The team is working on a novel platform using self-collected samples (urine and/or vaginal swab) for human papillomavirus (HPV) detection. This would be a low-cost, field-operable (minimal training; point-of-care) platform that can detect pathogenic HPV strains. The project's specific deliverable will be an HPV diagnostic kit and platform consisting of a sample collection kit for preserving and concentrating DNA in self-collected genito-urinary samples, multiplexed loop-mediated isothermal amplification (LAMP) assay for HPV, and sealed detection cartridge compatible with Achira Labs instrument (ACIX 100) for detecting LAMP products.
Co-Design, Evaluation and Technology Transfer of an Adjustable, Affordable and Transportable Paediatric Postural Support Wheelchair for India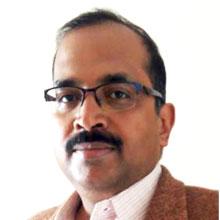 Soikat Ghosh Moulic
Mobility India (MI), Bengaluru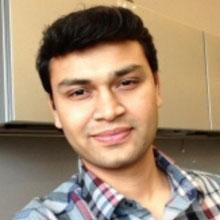 Anand Mhatre
University of Pittsburgh, Pittsburgh
The Problem:
According to the United Nations, around 4 million children in India have disabilities such as paralysis, cerebral palsy or quadriplegia that limit their daily life activities, community access, education and growth. Only 5-15% of these children receive a device. It is often an inappropriate substandard wooden or hospital-style wheelchair due to a lack of regulations and awareness of wheelchair standards and clinical benefits. These products lack postural supports and break down often causing restricted growth, postural deformities and skin injuries that are painful and can cause death which is close to 80% for children with disabilities under five.
The Solution:
The team proposes to design and commercialize affordable wheelchairs, made in India, for children with cerebral palsy and similar conditions. With essential features like wheelchair adjustability, tilt-in-space and durability and affordability, the product volume can be scaled according to need. The core technology is a mechanism that attaches the seat to the base with a quick-release system that enables rapid disassembly and folding for easy transport.
Empowering Energy Frugal, Inexpensive Waste-Less Food Storage and Transport (for Seven Lakh Indian Villages)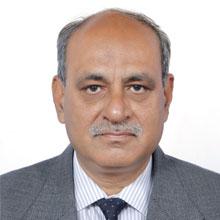 Anurag Agarwal
New Leaf Dynamic Technologies Pvt. Ltd., New Delhi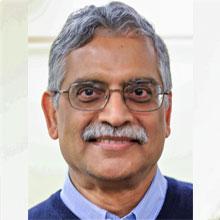 Srinivas Garimella
Georgia Institute of Technology, Atlanta
The Problem:
India currently produces about 360 million tons of horticulture produce but has cold storage facilities of less than 40 million tons. While the country as a whole loses food, individual farmers suffer and remain poor because they are forced to sell their perishables at low market prices at harvest times since the produce cannot be preserved.
The Solution:
The team proposes to develop a safe, easy to install, and simple to use environmentally- friendly refrigeration system to provide cold chain/storage at very low running cost for individuals and small communities. New Leaf has developed GreenCHILL, an environmentally friendly refrigeration system powered by farm waste. This project will focus on improving the thermodynamic performance and low-cost manufacturability of the GreenCHILL system. These improvements will enable compact and highly efficient adsorption components, leading to reduction in the overall size of the system.
TranscribeGlass: Affordable Heads-Up Real-time Captioning Device for the Deaf and Hard-of-Hearing

Madhav Lavakare
TinkerTech Labs Private Limited, New Delhi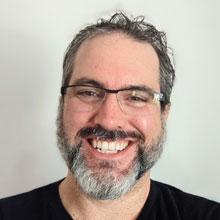 Kyle Keane
Massachusetts Institute of Technology, Cambridge
The Problem:
There are 63 million people in India who suffer from significant hearing loss. Globally, more than 6% of the world's population, or 460 million people suffer from hearing loss. The communication barrier between the HoH/Deaf and the hearing leads to the isolation of the Deaf community from mainstream society and higher unemployment and lower wages for the Deaf/HoH. Existing solutions such as hearing aids or cochlear implants cost 5-10x the average annual income of the Deaf. Other 'heads-down' solutions such as mobile/tablet captioning are inconvenient for Deaf/HoH individuals who depend on visual communication cues.
The Solution:
TranscribeGlass is an affordable assistive smart-glass for the Hard-of-Hearing and Deaf. It is a non intrusive wearable heads-up display that captions conversations in real-time. It is a retrofit smart-glass solution that overlays the captioned speech into the user's field of vision enabling users to simultaneously absorb non-verbal communication cues as well as the actual captions.
Indian Members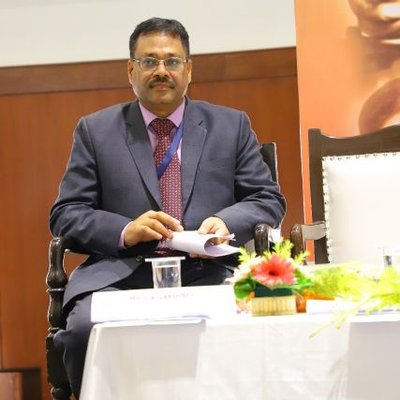 Dr. Sanjeev Kumar Varshney (Co-Chair)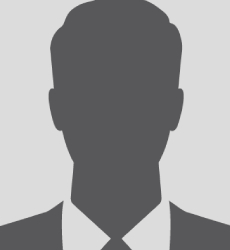 Dr. Praveen Roy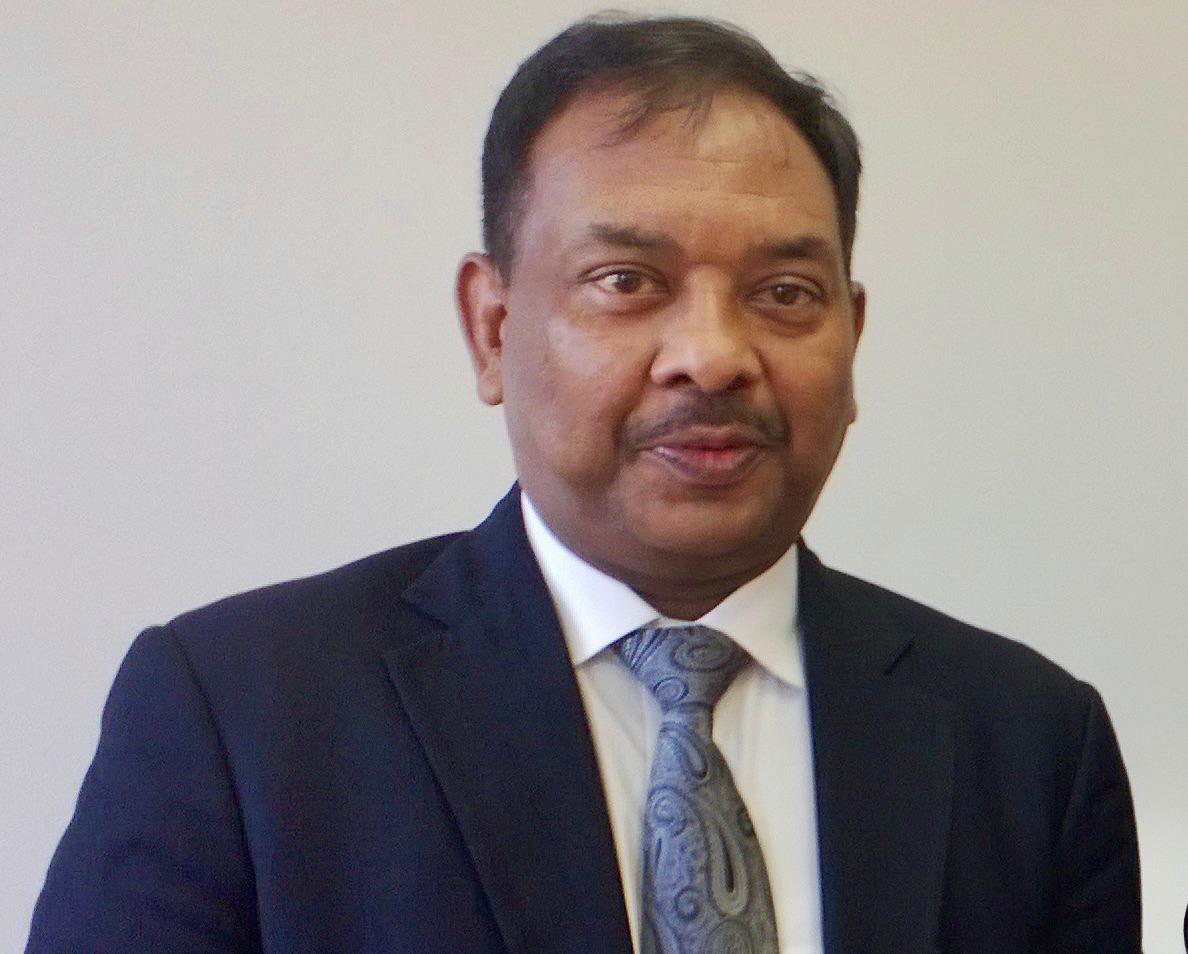 Dr. A.K. Garg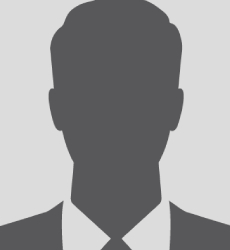 ------------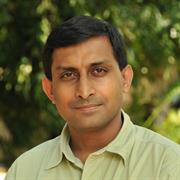 Dr. V. Premnath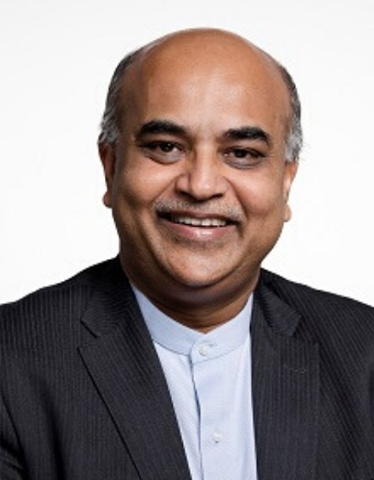 Dr. Shirshendu Mukherjee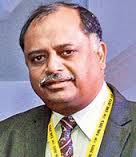 Mr. Anantapadmanabhan Anantaram Sarma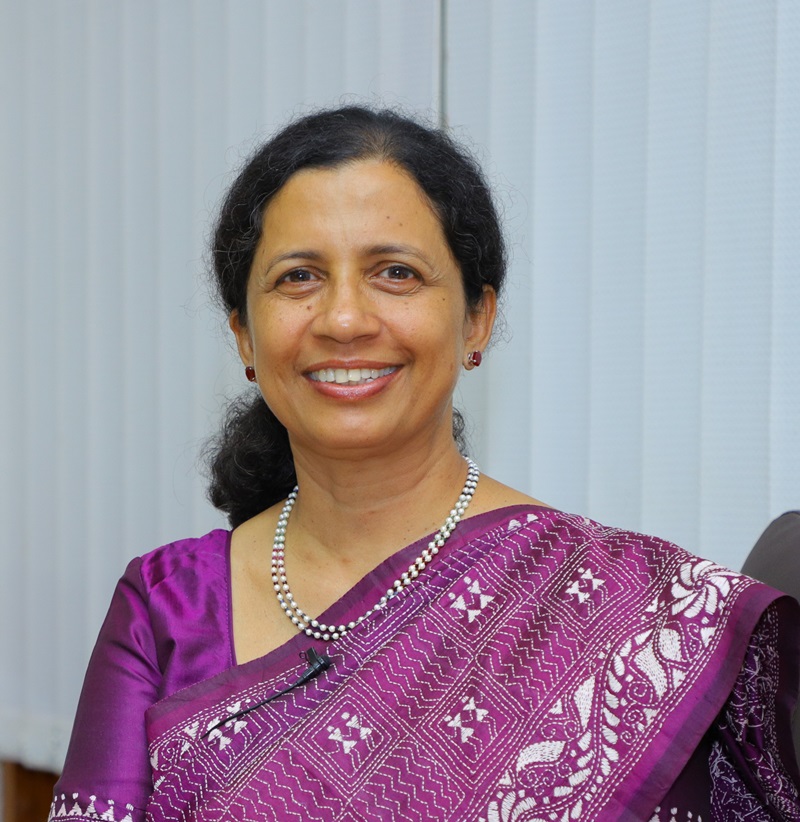 Dr. Mini Shaji Thomas
U.S. Members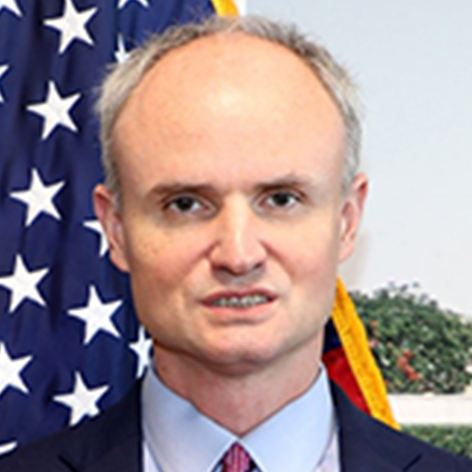 Mr. Drew Schufletowski
(Co-Chair)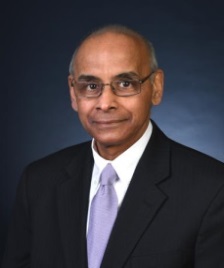 Dr. Shyam Sunder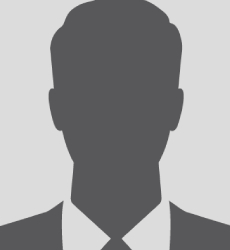 Representative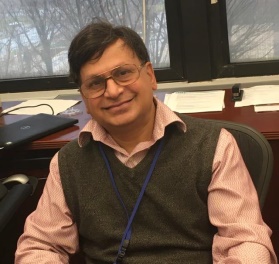 Dr. Ranjan Gupta

Mr. Peter T. Dabrowski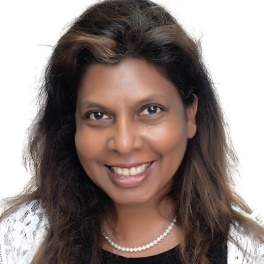 Dr. Tania Fernandez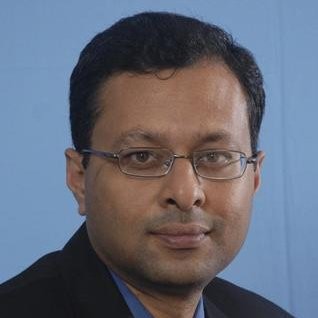 Mr. Somshubhro (Som) Pal Choudhury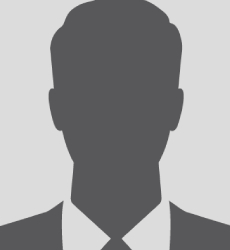 Mr. Bryan Byrne
Announcement & Useful Links - USISTEF