U.S-India Science & Technology Endowment Fund - Iusstf
Program CoverImage And Description
The governments of the United States of America (through the Department of State) and India (through the Department of Science & Technology) have established the United States–India Science & Technology Endowment Fund (USISTEF) for the promotion of joint activities that would lead to innovation and entrepreneurship through the application of science and technology. The aim of the Fund is to support and foster joint applied R&D to generate public good through the commercialization of technology developed through sustained partnerships between U.S. and Indian researchers and entrepreneurs. The U.S.-India Science and Technology Endowment Fund activities are implemented and administered through the bi-national Indo-U.S. Science and Technology Forum (IUSSTF).
Objectives
Through a competitive grants program, the Fund selects and supports financially promising joint U.S.-India entrepreneurial initiatives that address the theme of "commercializing technologies for societal impact." These initiatives can originate from government, academic, non-governmental or commercial entities, and any combination thereof provided they focus on applied R&D, incorporate a business plan and proof of commercial concept, and have significant sustainable commercial potential.
Program Areas
Healthy Individual
Supports the development of affordable biomedical devices, diagnostic/preventive/curative measures, or food and nutrition products to improve health. (Drug development and clinical trials are not eligible activities in this category).
Empowering Citizens
Supports efforts to reduce the digital/technology divide. This could include information and communication technologies with societal impact in areas such as water, agriculture, financial inclusion, and education, among other areas.
Subject to change with evolving priorities. Promising areas other than the above areas may also be considered.
Grant Size
Funding
Grants of up to Rs. 2.50 crores or approximately $400,000 (subject to prevailing exchange rate). Proposals outside this range may be considered under exceptional circumstances at the discretion of the U.S.-India Science & Technology Endowment Board (hereafter referred to as the 'Board').

The applicants should put together their Budget requirement based on realistic assessment, corresponding to direct cost involved and properly justified by the nature and quantum of work involved. An attempt to do over budgeting simply to fill the bandwidth with maximum grant size is out rightly discouraged.

It may be noted that Endowment Fund is an Indian Rupee Fund and all the grants are denominated in Indian rupees (INR) only. Awards are made in tranches according to project milestones, and installment amounts are fixed in Rupees. For U.S. Awardees, the grant is transferred after converting it into USD at the prevailing exchange rate as on the date of disbursement, with no adjustment made for foreign exchange rate fluctuations. However, the applicants are encouraged to consider requesting a provision under the contingency line item of up to ten percent (10%) of the total budget in the event of a devaluation of the rupee against the dollar.

The Board will give stronger preference to proposals that include a reasonable balance in the distribution of work and the grant between Indian and U.S. partners.

Grants will be released in a phased manner based on successful completion of milestones (which may include requirements to raise/ invest additional outside funding to support the project).

All milestones for the grants will be specified at the time of the award.

The Board reserves the right to limit its award to selected project activities and milestones, and in doing so approve partial funding.
Things to Remember
The applicants should thoroughly review the entire Information Handbook for detailed information and understanding the processing of the U.S. - India Science and Technology Endowment Fund at different stages1.
The evaluation of all the submitted applications will be undertaken by the U.S.-India Science and Technology Endowment Board in consultation with external experts and per the need of the application.
1It may be noted that the U.S.-India Science and Technology Endowment Board may change the processes, timeline, formats and Terms and Conditions at any time without specific notice. The decisions of the U.S.-India Science and Technology Endowment Board will be final.
Eligibility
Proposals must include a minimum of one partner from each country. Bi-national teams applying to the Endowment Fund will work together to commercialize technologies for societal impact.
The bi-national teams can include:
Incorporated companies including start-up companies; or
Non-incorporated entities; or
Individuals or consortia from academia, government laboratories, non-government R&D institutions
As a general policy, participation of large companies is not encouraged as a competitor for USISTEF grants. However their participation would be encouraged if they can bring distinct value to the partnering start-up and demonstrate their long term interest. Notional cost(s) can be provided to such large companies to take care of their direct expenses.
Each bi-national team must include at the time of application an entrepreneurial (small-scale as opposed to large-scale) entity that will receive a portion of the grant and take the technology to the market. If partners are planning to form a new venture to commercialize the technology, the proposal should include the planned incorporation date and the amount of grants requested for the new entity.
The teams should be able to accept the terms and conditions of the award (Annexure-I) in case the proposal is approved.
The relationship between the U.S. and Indian partners must be clearly defined, including ownership of intellectual property rights for the technology proposed to be developed and commercialized.
The applicants must make a credible case that the proposed technology can enter the market within 2-3 years.
Confidentiality and Intellectual Property Guidelines
All reviewers must sign a non-disclosure and conflict of interest agreement (Annexure VIII) with the Indo-US Science & Technology Forum (IUSSTF), Executive Secretariat for the United States–India Science & Technology Endowment Board. All information provided throughout the proposal process will be kept in strict confidence; however, neither the Endowment Board nor IUSSTF will sign non-disclosure agreements with any applicants.
Fetal monitoring tool for grassroots level healthcare workers.

Balaji Teegala
Brun Health (P) Ltd, New Delhi

Ivan Tzvetanov
DuPont, Sunnyvale, CA
The Problem:
India has made significant progress in maternal and child health. Unfortunately the country lags behind in achieving the Millennium Development Goals - 5 targets of skilled attendance around birth. Lack of skilled workers has contributed to nearly 330,000 stillbirths among other morbidities. India has roughly 900,000 Accredited Social Health Activists (ASHA) and 200,000 Auxiliary Nurse Midwives (ANMs). These workers are tasked with ensuring that pregnant women remain healthy, deliver safely and take appropriate care of new-borns. Currently they have limited tools at their disposal for monitoring fetal wellbeing.
The Solution:
The aim is to develop a fetal monitoring tool that captures the fetal heart rate. The device to perform a Non-Stress Test on any pregnant woman in any location. The target device will monitor the variability of the fetal heart rate over the course of a 20 minute ante-natal check-up. The ASHA or ANM worker can be given daily updates on pregnancies in her village through a simple SMS on her mobile phone.
Hand Cranked Rugged and Affordable Defibrillators for low resource settings.

Anirudha Atre
Jeevtronics (P) Ltd., Pune

Ashish Gawade
Jeevtronics (P) Ltd., Pune
The Problem:
1.8 million of 2.2 million death causes surveyed, occurred due to cardiovascular diseases (CVD) in low and middle income countries. India has over 660,000 sudden cardiac deaths annually. This must be done within first ten minutes post-SCA high
The Solution:
Project aims to develop a Defibrillator, based on hand crank generator mechanism that charges high voltage capacitor to 2000 V within 12 seconds of easy cranking, which has been patented. The charging circuit converts 200 J of energy from hand crank or grid and stores it into the capacitor eliminating need for a battery. Both charging as well as discharging circuit has also been patented. The system also integrates converting ECG signals to audio in addition to regular graphic presentation.
Modular diagnosis of cervical cancer utilizing smartphone diagnostics and artificial intelligence

Adarsh Natrajan
Aindra Systems (P) Ltd., Bangalore

Louis Auguste
Alexpath, NY
The Problem:
India has more than a third of the global incidences of Cervical Cancers (~140,000) as well as mortalities (~74,000). This number indicates that one woman dies every 7 minutes in India due to a disease that is completely curable, if only detected early.
The Solution:
The proposal aims to build a modular device for the diagnosis of cervical cancer which will be an affordable and portable, 'point-of-care' Cervical Cancer Screening tool, to automate the analysis of the PAP smear slides. The slides are stained, scanned, digitized and then analysed using computer algorithms to triage them into normal, suspect and abnormal samples. The images are then sent over a Tele-pathology medium to pathologists for further confirmations and recommendations.
Wireless sensor based wearable device for heart disease management.

Ravi Bhogu
Monitra Healthcare (P) Ltd, Hyderabad

Joseph S. Menezes
DuPont, Sunnyvale, CA
The Problem:
Non availability of wireless wearable device for cardiac patients as a replacement of conventional ECG and Holter device resulting in an unpredictable cardiac arrhythmia onset, along with presence of asymptomatic events leading to poor patient compliance and improper evaluation of collected data.
The Solution:
The proposal aims to develop a wireless wearable device for cardiac patients as a replacement of conventional ECG and Holter device. The proposed device is claimed to be significantly, cheaper leading to enhance affordability and improved user experience and compliance. It is proposed to use a single patch made of breathable polymeric material with long lasting adhesion to capture the signal, which otherwise are sensed through multiple locations in the body, using conventional protocols.
Indian Members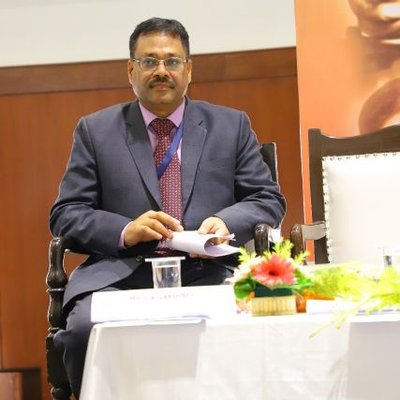 Mr. Sanjeev Kumar Varshney (Co-Chair)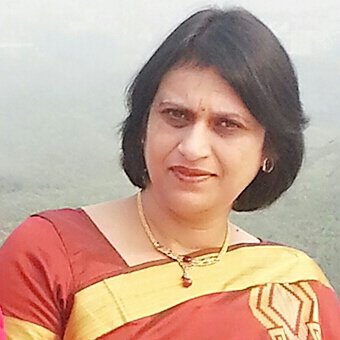 Dr. Anita Gupta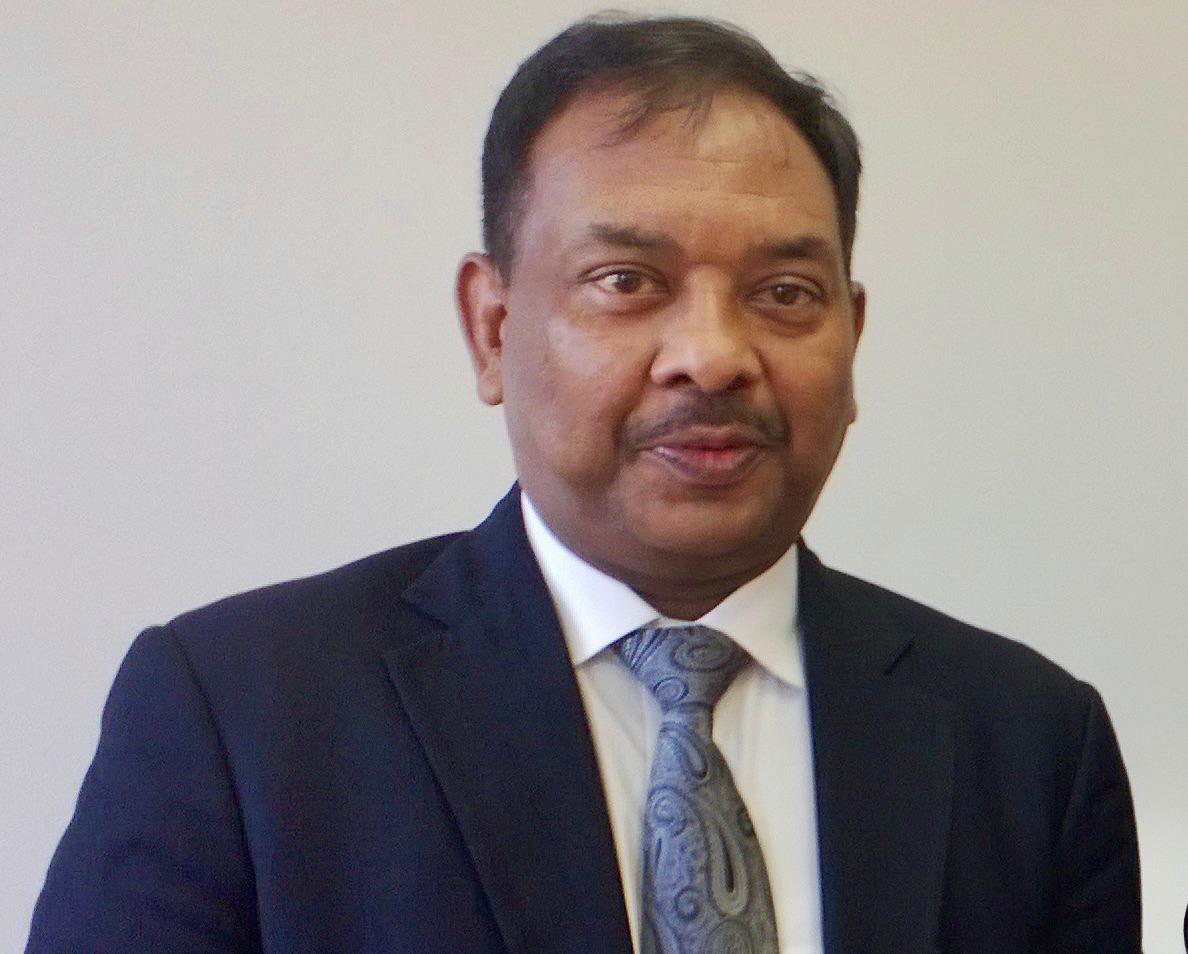 Dr. A.K. Garg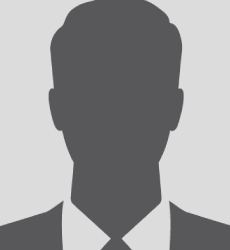 Mr. Mahesh Kumar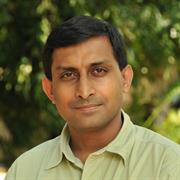 Dr. V. Premnath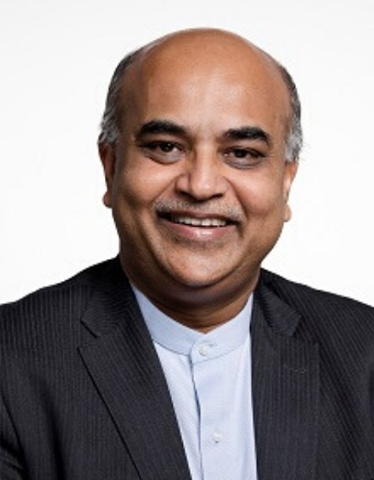 Dr. Shirshendu Mukherjee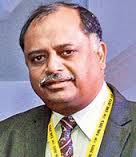 Mr. Anantapadmanabhan Anantaram Sarma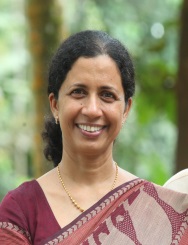 Dr. Mini Shaji Thomas
U.S. Members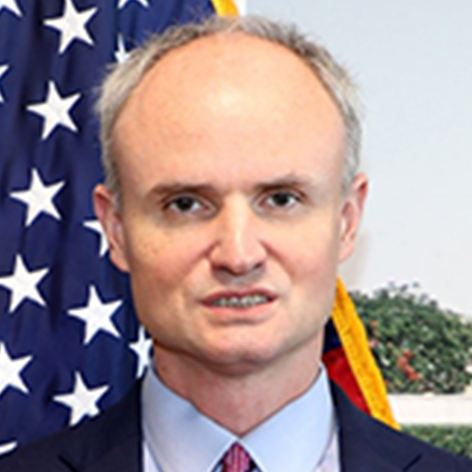 Mr. Drew Schufletowski
(Co-Chair)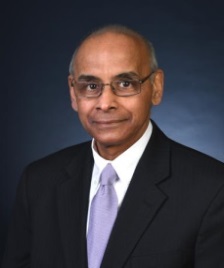 Dr. Shyam Sunder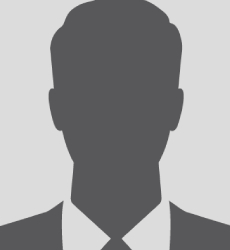 Representative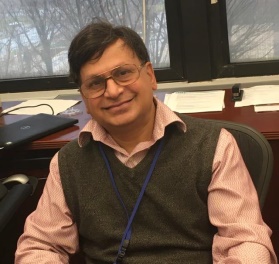 Dr. Ranjan Gupta

Mr. Peter T. Dabrowski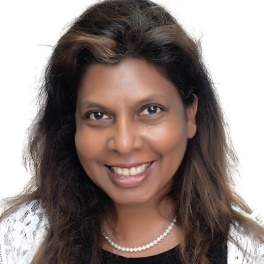 Dr. Tania Fernandez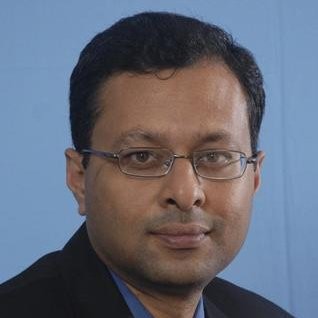 Mr. Somshubhro (Som) Pal Choudhury
Announcement & Useful Links - USISTEF