U.S-India Science & Technology Endowment Fund - Iusstf
Program CoverImage And Description
The governments of the United States of America (through the Department of State) and India (through the Department of Science & Technology) have established the United States–India Science & Technology Endowment Fund (USISTEF) for the promotion of joint activities that would lead to innovation and entrepreneurship through the application of science and technology. The aim of the Fund is to support and foster joint applied R&D to generate public good through the commercialization of technology developed through sustained partnerships between U.S. and Indian researchers and entrepreneurs. The U.S.-India Science and Technology Endowment Fund activities are implemented and administered through the bi-national Indo-U.S. Science and Technology Forum (IUSSTF).
Objectives
Through a competitive grants program, the Fund selects and supports financially promising joint U.S.-India entrepreneurial initiatives that address the theme of "commercializing technologies for societal impact." These initiatives can originate from government, academic, non-governmental or commercial entities, and any combination thereof provided they focus on applied R&D, incorporate a business plan and proof of commercial concept, and have significant sustainable commercial potential.
Program Areas
Healthy Individual
Supports the development of affordable biomedical devices, diagnostic/preventive/curative measures, or food and nutrition products to improve health. (Drug development and clinical trials are not eligible activities in this category).
Empowering Citizens
Supports efforts to reduce the digital/technology divide. This could include information and communication technologies with societal impact in areas such as water, agriculture, financial inclusion, and education, among other areas.
Subject to change with evolving priorities. Promising areas other than the above areas may also be considered.
Grant Size
Funding
Grants of up to Rs. 2.50 crores or approximately $400,000 (subject to prevailing exchange rate). Proposals outside this range may be considered under exceptional circumstances at the discretion of the U.S.-India Science & Technology Endowment Board (hereafter referred to as the 'Board').

The applicants should put together their Budget requirement based on realistic assessment, corresponding to direct cost involved and properly justified by the nature and quantum of work involved. An attempt to do over budgeting simply to fill the bandwidth with maximum grant size is out rightly discouraged.

It may be noted that Endowment Fund is an Indian Rupee Fund and all the grants are denominated in Indian rupees (INR) only. Awards are made in tranches according to project milestones, and installment amounts are fixed in Rupees. For U.S. Awardees, the grant is transferred after converting it into USD at the prevailing exchange rate as on the date of disbursement, with no adjustment made for foreign exchange rate fluctuations. However, the applicants are encouraged to consider requesting a provision under the contingency line item of up to ten percent (10%) of the total budget in the event of a devaluation of the rupee against the dollar.

The Board will give stronger preference to proposals that include a reasonable balance in the distribution of work and the grant between Indian and U.S. partners.

Grants will be released in a phased manner based on successful completion of milestones (which may include requirements to raise/ invest additional outside funding to support the project).

All milestones for the grants will be specified at the time of the award.

The Board reserves the right to limit its award to selected project activities and milestones, and in doing so approve partial funding.
Things to Remember
The applicants should thoroughly review the entire Information Handbook for detailed information and understanding the processing of the U.S. - India Science and Technology Endowment Fund at different stages1.
The evaluation of all the submitted applications will be undertaken by the U.S.-India Science and Technology Endowment Board in consultation with external experts and per the need of the application.
1It may be noted that the U.S.-India Science and Technology Endowment Board may change the processes, timeline, formats and Terms and Conditions at any time without specific notice. The decisions of the U.S.-India Science and Technology Endowment Board will be final.
Eligibility
Proposals must include a minimum of one partner from each country. Bi-national teams applying to the Endowment Fund will work together to commercialize technologies for societal impact.
The bi-national teams can include:
Incorporated companies including start-up companies; or
Non-incorporated entities; or
Individuals or consortia from academia, government laboratories, non-government R&D institutions
As a general policy, participation of large companies is not encouraged as a competitor for USISTEF grants. However their participation would be encouraged if they can bring distinct value to the partnering start-up and demonstrate their long term interest. Notional cost(s) can be provided to such large companies to take care of their direct expenses.
Each bi-national team must include at the time of application an entrepreneurial (small-scale as opposed to large-scale) entity that will receive a portion of the grant and take the technology to the market. If partners are planning to form a new venture to commercialize the technology, the proposal should include the planned incorporation date and the amount of grants requested for the new entity.
The teams should be able to accept the terms and conditions of the award (Annexure-I) in case the proposal is approved.
The relationship between the U.S. and Indian partners must be clearly defined, including ownership of intellectual property rights for the technology proposed to be developed and commercialized.
The applicants must make a credible case that the proposed technology can enter the market within 2-3 years.
Confidentiality and Intellectual Property Guidelines
All reviewers must sign a non-disclosure and conflict of interest agreement (Annexure VIII) with the Indo-US Science & Technology Forum (IUSSTF), Executive Secretariat for the United States–India Science & Technology Endowment Board. All information provided throughout the proposal process will be kept in strict confidence; however, neither the Endowment Board nor IUSSTF will sign non-disclosure agreements with any applicants.
Affordable and User-Centric Knee Joints to Remobilize Above-Knee Amputees in India and Globally

Pooja Mukul
Bhagwan Mahaveer, Viklang SahayataSamiti (BMVSS), Jaipur

Krista Donaldson
D-Rev, (Design Revolution) San Francisco, CA
The Problem:
Over 1.9 million people in India are above-the-knee amputees and unable to live productive lives. With 77% of India's population living under $2 a day, amputees rarely receive rehabilitation and have no access to quality prostheses.
The Solution:
The team proposes to co-develop an affordable polycentric and user-centric knee joints the ReMotion Knee version 3 to remobilize above-knee amputees in India and globally. The ReMotion Knee is a high-performance, low-cost prosthetic knee joint for above-knee amputees specifically designed for low-resource users. ReMotion is radically affordable. It will retail at less than $80, yet designed to perform on par or better than expensive polycentric knees, which usually start at $1,400. Unlike other prosthetic knees, ReMotion will be optimized specifically for the environment, activities, and price parameters of low-resource users. The US-India Science & Technology Endowment Fund will support the final development, testing and launch of the ReMotion knee (version 3). With the US– India S & T Endowment Fund support the ReMotion Knee will reach global markets in 2014.
Affordable, clean cookstove and electric power sources for rural India

Neha Juneja
Greenway Grameen Infra Pvt. Ltd., Navi Mumbai

Aleksandr Kushch
Hi-Z Technology Inc. San Diego, CA
The Problem:
Over 160 million households constituting 70% of India's population are cooking on polluting cookstoves/indoor open fires. Over 50 million households do not have access to reliable electricity.
The Solution:
The Greenway Power Stove is a complete household energy solution that combines clean cooking and reliable, on-demand power generation. The stove employs a novel clean combustion technology and state of the art thermoelectric power generation technology making it a high performance and user desirable solution. The solution is based on low cost thermoelectric modules that generate electricity from the stove during cooking. It cooks for a family of 8 delivering 65% fuel savings and 70% smoke reduction while generating 5 watts of power i.e. a roomful of light (120 lumens) for 6 hours + a full smart phone recharge over 2.5 hours of cooking. It has been designed maintaining usability features such as a front feeding design and control over combustion and power generation.
Blindness Prevention through Integrated Smartphone Technology

Nahush Katti
Doctor On LLC Columbia, MO

Vikram Arun
Doctor On LLC Columbia, MO
The Problem:
According to World Health Organization, estimates suggest that over 80% of all undiagnosed cataract conditions will lead to permanent blindness as acute ophthalmic problem is exacerbated without timely diagnosis.
The Solution:
The ultimate objective of the proposal is to serve the rural/impoverished population of the world in meeting their most important ophthalmic diagnostic requirements. The team strongly believe that their innovative smartphone based diagnostic technology has tremendous commercial potential because of its simplicity and its ability to provide high-resolution images for the accurate diagnosis of cataract and various other debilitating human diseases for rural and impoverished patients.
Commercialization of cultivated sea plants based organic bio-stimulants for applications in the USA

Abhiram Seth
Aquagri Processing Pvt. Ltd. New Delhi

Ganesh Vishwanath
SeaNutri LLC, Hayward, CA
The Problem:
There are two fundamental problems that are attempted the endemic poverty in India and the rising consumer demand for organic products in the US Market.
The Solution:
Aquagri has pioneered seaweed cultivation in India with a prime focus on creation of livelihood opportunities for the coastal communities and to enhance its sustainability by developing a wide range of value added products. Aquagri through sea plant cultivation would help in expanding the cultivation base itself. GloBridge Ventures LLC plans to work in collaboration with Aquagri to market and distribute the products/solutions with a focus on organic segments that improves efficiency, lowers cost and improves the health of livestock and crop productivity.
Commercializing a scalable low-cost arsenic remediation technology for societal impact

Joyashree Roy
Jadavpur University, Kolkata

Shashi Buluswar
ITT Inc., Oakland, CA
The Problem:
About 60 million individuals in West Bengal and Bangladesh, along with millions more in China, Nepal, and Cambodia, are exposed to high levels of naturally occurring arsenic every time they drink from their local well.
The Solution:
The team have developed and patented Electro Chemical Arsenic Remediation (ECAR) which enables low cost affordable arsenic-remediation of water, within a sustainable service delivery model. Under this model, safe water would be provided to school children while excess may be sold at a low cost affordable price. This public-private partnership would ensure that the plant is not abandoned due to failed maintenance that has plagued other implementations.
Easy to use, Integrated Neonatal Resuscitation Solution

Avijit Bansal
Windmill Health Technologies New Delhi

Dan Harden
Whipsaw San Jose, CA
The Problem:
Five out of every hundred babies born (6 million worldwide, 1.3 M in India every year) has birth asphyxia. In fact, 904,000 children (210,000 in India) will die and an equal number will be disabled for life every year. 811,000 deaths annually from Birth Asphyxia,largely preventable by basic resuscitation. Current devices are difficult to use, ineffective especially in developing world.
The Solution:
The innovation (NeoBreathe TM) is an integrated neonatal resuscitation solution that's much easier to use and suitable for field conditions. It will therefore empower front-line health workers such as medical professionals, community health workers, midwives and other skilled birth attendants to perform basic neonatal resuscitation effectively – with minimal training.
OneBreath: Affordable mechanical ventilation for India

Ashwin Naik
Vaatsalya, Bangalore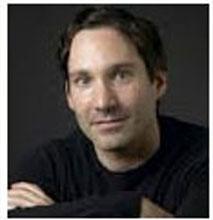 Matthew Callaghan
OneBreath, Inc., Palo Alto, CA
The Problem:
Respiratory illness is a leading cause of hospitalization and death in developing nations. Each year thousands of patients die because of lack of early access to mechanical ventilation.
The Solution:
In this project, Vaatsalya and OneBreath will develop and commercialization of a novel ventilator specifically addressing the need for high quality pre-hospital and emergency care in India's lower income populations. The designed ventilator will specifically appeal to rural and semi-rural hospitals treating a range of respiratory patients. The cost, durability and ease of use are critical factors to be considered
Solar Electric Tractor- Agriculture and Power

Parimal Shah
Lovson Enterprises Pvt. Ltd Ahmedabad

Keith Rutledge
Solectrac LLC Willits, CA
The Problem:
Rising diesel prices make it very difficult for subsistence farmers in less developed countries to afford tractors to increase agricultural production.
The Solution:
The Solar Electric Tractor (Solectrac) is a full function agricultural tractor that operates with up to 5 times the efficiency of a diesel tractor performing the same farming tasks. The solar electric tractor with a battery-inverter system provides electric power anywhere anytime Solectracs can also be used for portable power, home power, water pumping and mechanical functions as well as for hauling and transportation needs. Because the Solectrac is electric its batteries can be charged directly by clean renewable energy or it can be charged at low cost from the electric utility grid at off-peak rates. Solectracs use patented "quick change" battery packs to extend operational periods.
Indian Members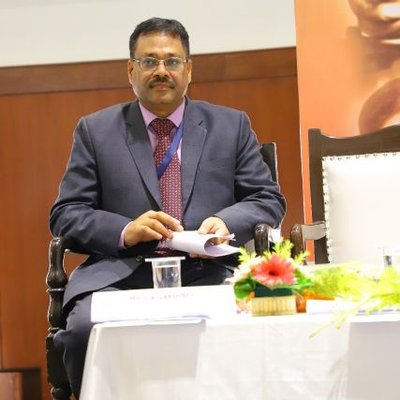 Dr. Sanjeev Kumar Varshney (Co-Chair)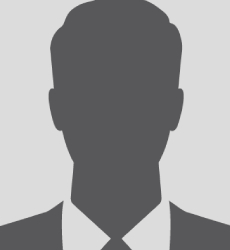 Dr. Praveen Roy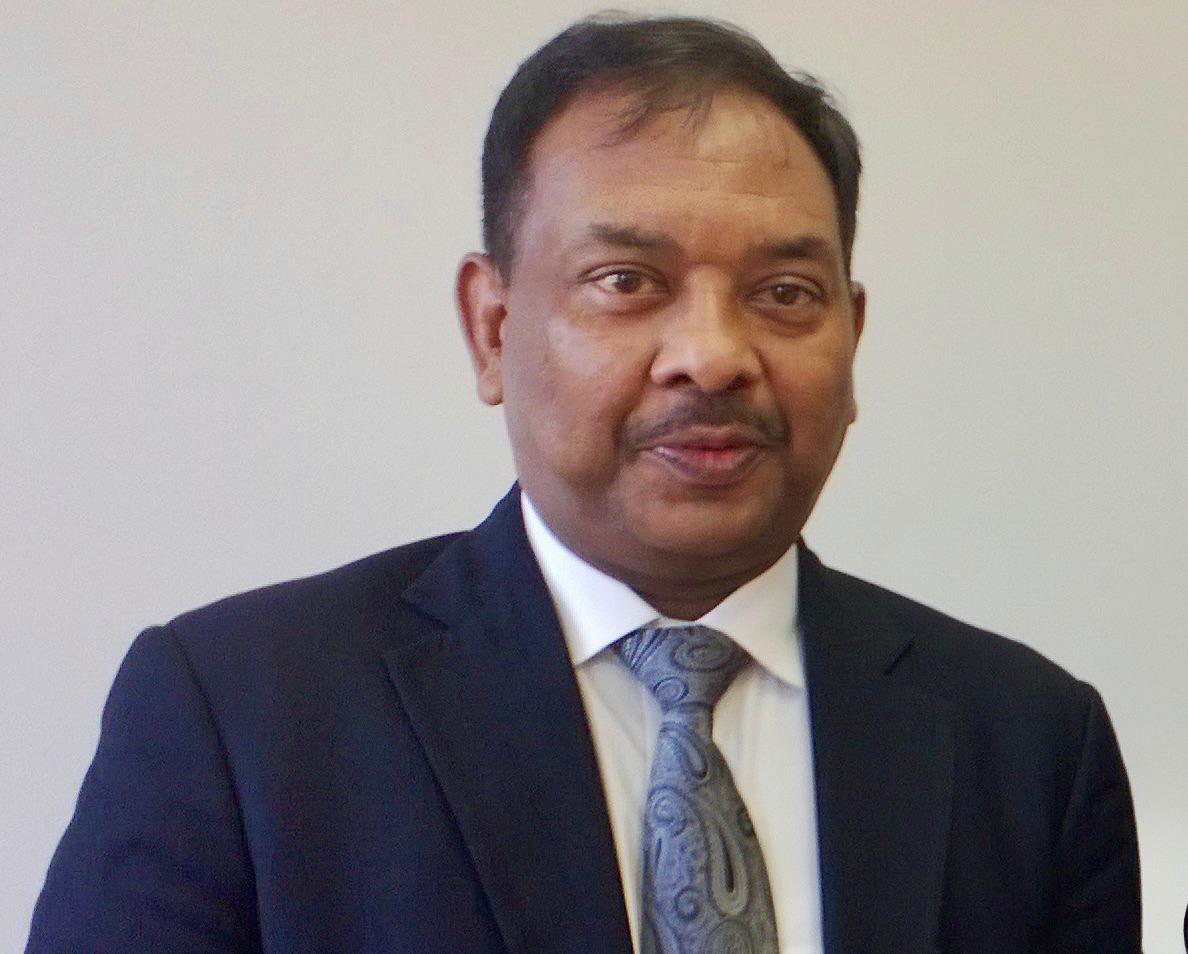 Dr. A.K. Garg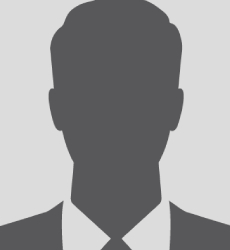 ------------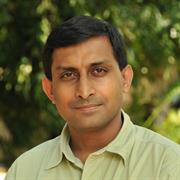 Dr. V. Premnath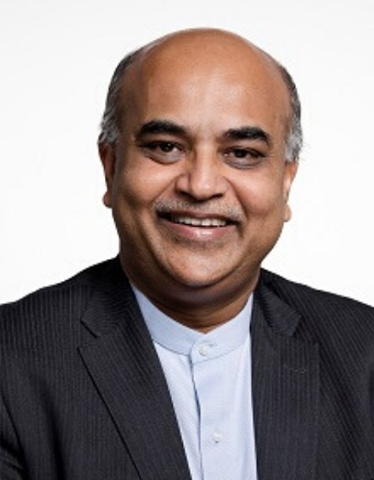 Dr. Shirshendu Mukherjee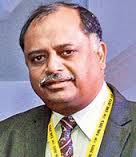 Mr. Anantapadmanabhan Anantaram Sarma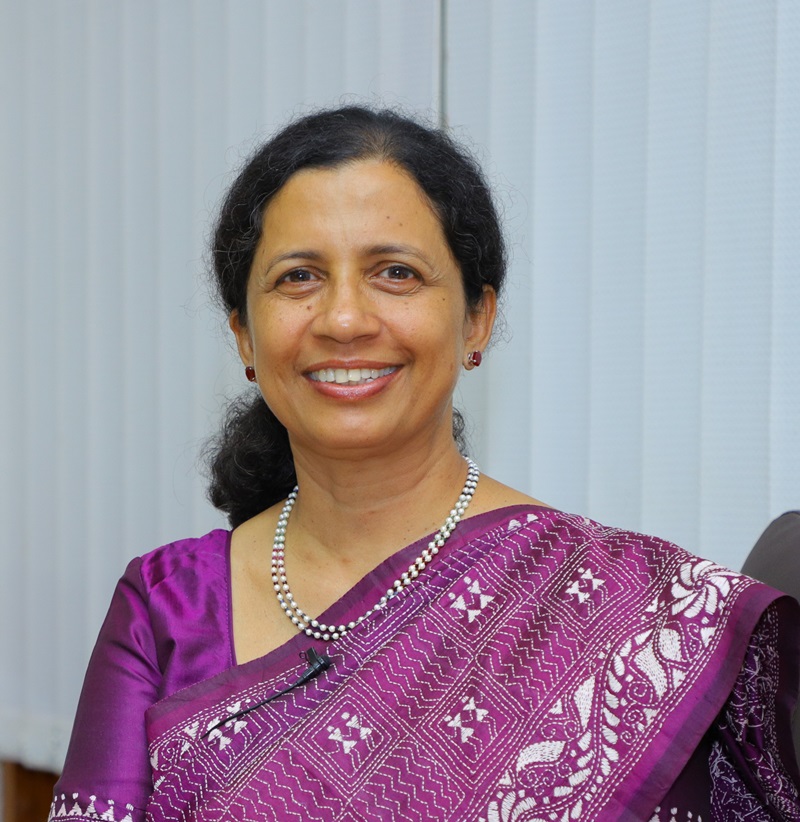 Dr. Mini Shaji Thomas
U.S. Members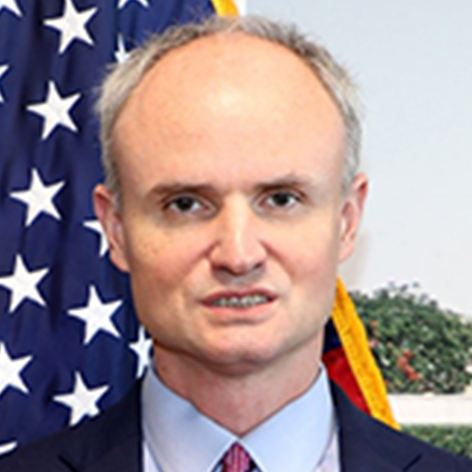 Mr. Drew Schufletowski
(Co-Chair)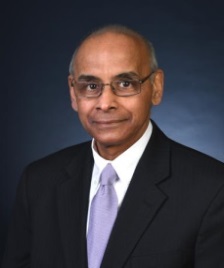 Dr. Shyam Sunder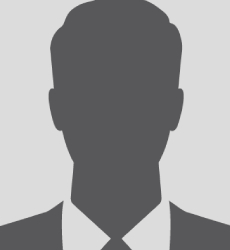 Representative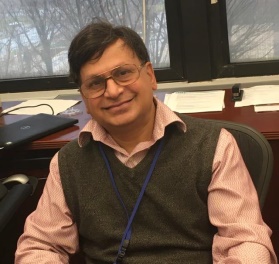 Dr. Ranjan Gupta

Mr. Peter T. Dabrowski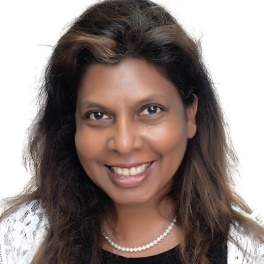 Dr. Tania Fernandez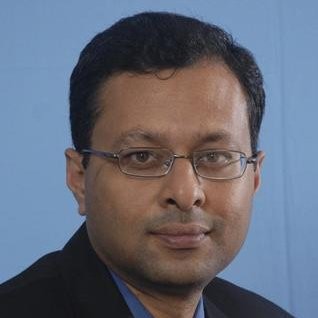 Mr. Somshubhro (Som) Pal Choudhury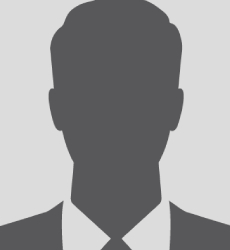 Mr. Bryan Byrne
Announcement & Useful Links - USISTEF